October 12, 2014 – Betsy Z. Russell – The Spokesman-Review –
Lawerence Denney, the Republican candidate for Idaho secretary of state, last week backed off from statements he made in a debate suggesting he would do away with Idaho's primary election.
"I think you misunderstood what I said," Denney told reporters during a live debate on Idaho Public TV last week against his opponent, state Rep. Holli Woodings, D-Boise. "Certainly I do believe that a primary election is not necessarily an election at all, it's a nomination process, and it is a party nomination process, and I think the parties deserve to choose their own candidates."
A day earlier in a debate at the City Club of Boise, Denney said, "I think it's important that Republicans nominate Republican candidates and that Democrats nominate Democrat candidates, and I think that there could be a process that's a lot better than what we're doing now."
But at the public TV debate, he said, "We have a long tradition of having the primary and having the ballot. What I am concerned about is having the taxpayers of the state of Idaho actually paying for a party nomination process."
Woodings said she supports continuing the state's primary election.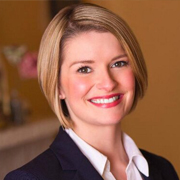 "I believe that if they're open and available to all the voters of Idaho to choose which primary they would like to vote in, that that's absolutely something that we should be administering as a state."
– Holli Woodings