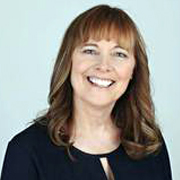 October 22, 2014 – Idaho State Democratic Party Website –
Candidates running as Idaho Democrats make us prouder and prouder everyday. Each candidate is an honest, upstanding, competent public servant.
Republican politicians they face are far better funded because of an institutional advantage that comes from 20 years of ironclad control of Idaho's government. That's reflected in lopsided chunks of money that special interests give to Republican politicians.
That advantage keeps State Treasurer Ron Crane competitive, despite the millions in taxpayer dollars that he has wasted. His challenger, Deborah Silver of Twin Falls, knows that Crane has a mountain of cash to confuse and confound voters:
"I'm not going have the kind of money Ron Crane has; but I have the truth," Silver told the Boise Weekly.
Under Idaho's GOP-dominated political culture, it is tempting to find the notion of "truth" in politics to be quaint.