February 16, 2016 – Miranda Marquit –
With funding for PCAP on hold, and with many legislators refusing to entertain the Healthy Idaho plan, the healthcare fate of 78,000 Idahoans remains in doubt.
One of the unfortuate realities facing the state of Idaho is the fact that tens of thousands of citizens are going without healthcare. Thanks to the Medicaid Gap that our state-level representatives refuse to address, Idahoans are actually dying. Healthcare in Idaho is becoming a serious problem, especially when you consider that he have a relatively high number of working poor who are doing the best they can, but still may not have access to the healthcare services they need.
Even the Primary Care Access Program (PCAP) won't do an adequate job of providing care for the poorest Idahoans — and it would cost the state more money to boot. But that almost doesn't matter anyway because a House committee recently rejected a funding proposal for PCAP.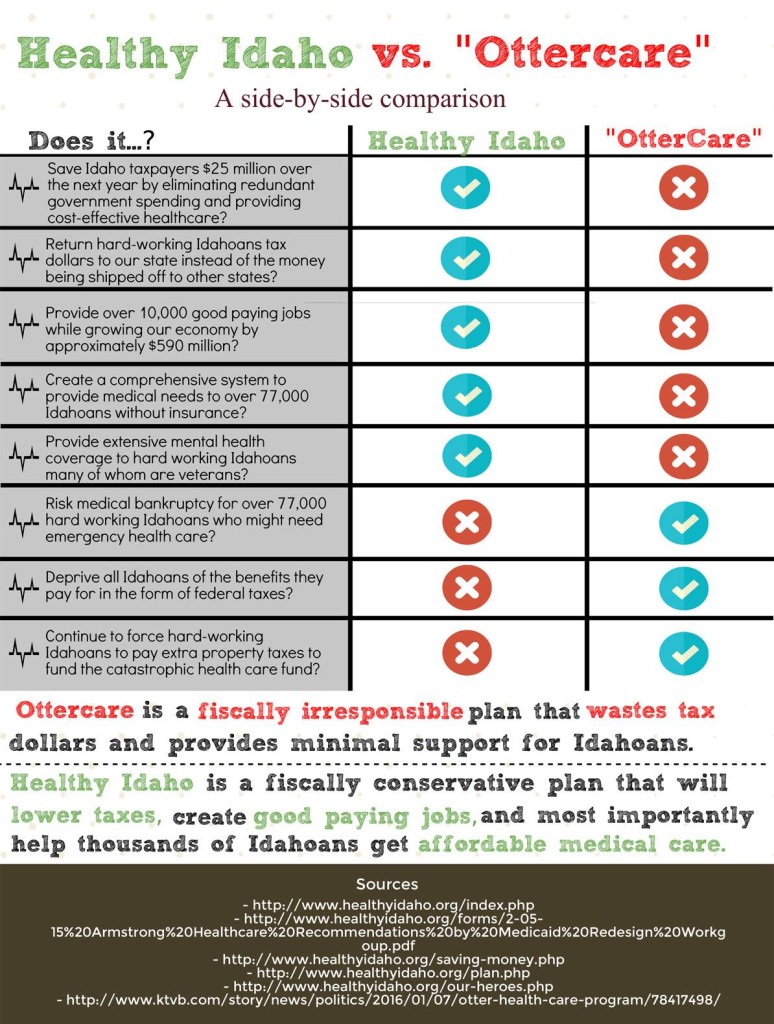 We already missed the boat on 100% funding from the federal government for expanding Medicaid. However, the Healthy Idaho Plan would still take advantage of the funds that are still available, and, according to a December 2014 report, could potentially result in a net savings of $173 million over 10 years. There are other reports and estimates out there, all of which show that incorporating a new approach to healthcare in Idaho using Medicaid expansion could save the state money and prompt some economic gains.
PCAP costs $300 million over 10 years and doesn't even provide adequate care for those who need it most. It might help with some primary care, but once something goes wrong, it's woefully inadequate, and just puts us back to emergency room medicine — which can be quite expensive for everyone (including the taxpayers) involved. Many healthcare providers claim that PCAP is inadequate and, like those who already studied the issue as part of the governor's working group, advocate for expanding Medicaid.
The Healthy Idaho Plan does just that — but our legislators aren't interested in it. Some of them claim that they don't want to accept federal funding, but some of these are legislators who, themselves, accept federal subsidies to help prop up their agricultural businesses. Others say that the funding could change from the federal government, but so far that's not something that is likely when it comes to Medicaid. Here is what the Idaho Statesman reports about what various experts have to say about the prospect of "instability" related to federal funding:
Donald Barr, a physician who teaches health policy at Stanford University: "No. … They have never reduced it. In fact, they have increased" the federal share during the recession.
Keith Fontenot, a visiting scholar at the Brookings Institution's Engelberg Center for Health Care Reform (Fontenot headed health care divisions at the White House budget office during the Bush and Obama administrations): "You have large, populous states like California and New York and many others that would be in serious fiscal straits if Congress were to do that,"
Laura Olson, a professor at Lehigh University in Pennsylvania, where she teaches health care policy: "It's possible. I wouldn't take that argument very seriously."
Jonathan Engel, public administration professor at City University of New York: "Right now Medicaid is so poorly funded … so far below market reimbursement rates, it would be hard to imagine even a thrifty Congress cutting it."
If we want to see our citizens taken care of, and if we want to see improvement to healthcare in Idaho, we need to let our representatives know that we're not interested in their inaction on this subject. Here are some tools from Close the Gap Idaho that can help you reach your legislators:
Please call your legislators and tell them that you support Senate Bill 1205, the Healthy Idaho Plan. Phone calls will add a new layer to this effort on top of our email action tool (please still share this tool and send a message if you haven't already) and our postcards.

Calls will be directed to your legislator via your legislative district, so please review your district here, prior to calling 800-626-0471 to be directed to the appropriate channel.
If you want to stay up-to-date on happenings with the Bonneville County Democrats, including the quarterly Pizza and Politics events, debate-watching parties, and committee planning meetings, visit our Facebook page and give us a like.
---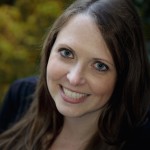 Miranda Marquit is a freelance financial journalist and money expert. She has a keen interest in politics and social justice and is excited to share news of interest to citizens in Bonneville County. Miranda enjoys reading, the outdoors and spending time with her son. She writes at Planting Money Seeds and Progressive Mormon Mom.