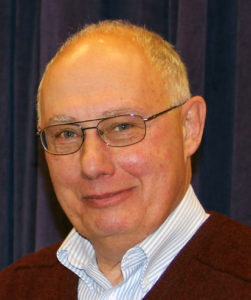 When Jim de Angelis says he will leave no one behind, he means it.
"It's not about you, it's about taking care of your people," de Angelis said in a recent interview. "It's about helping people; taking care of their basic needs. We're leaving a lot of people behind – too many people – all for a rigid (right-wing) ideology."
De Angelis, an Idaho Falls Democrat and U.S. Navy veteran, is seeking election to the Idaho House of Representatives. He hopes to defeat incumbent Republican Janet Trujillo in the race for Seat A in District 33.
The 25-year veteran began active duty as a Dental Officer in 1970. His duty stations included the Naval Hospital in Philadelphia; Naval Air Station, Brunswick, Maine; and NDC in Idaho Falls. He also served aboard the USS Simon Lake and USS Canopus.
De Angelis retired with the rank of Captain.
"Twenty-five years as a naval officer instilled in me leadership and management skills," de Angelis said. "First lesson: Teamwork and caring for members of your command lead to mission accomplishment. Listening to other points of view, and communication both up and down the chain of command gave me a high respect for the lowest seaman to the chiefs, the real workhorses of the Navy.
"Second lesson: Never leave anyone behind. You don't have to be a Navy Seal to realize that all the people under your command deserve to advance their careers, and that you fight on their behalf."
Born in Brooklyn, N.Y., in 1944, de Angelis grew up in Queens Village, N.Y., and graduated from St. John's University in 1966 with a Bachelor of Science degree in chemistry. He went on to attend the University of Pennsylvania School of Dentistry, graduating in 1970 with a D.M.D. degree.
De Angelis and his wife, Lenorah, were married in 1977 and raised five children: Jeff, Michael, Chris, Jamie and Paul.
Can We Shake Things Up in Idaho?
This is the third time de Angelis is seeking office. He previously mounted two unsuccessful campaigns to win election to the Idaho House. Both times he was defeated by Linden Bateman, who decided not to seek re-election this year to Seat B in District 33.
But with fellow Democrat George Morrison running for Seat B, de Angelis decided to challenge Trujillo for Seat A.
De Angelis conceded he faces a daunting task in trying to oust Trujillo.
"She has an 'R' after her name and Idaho Falls is very conservative," he said. "(But) this is a whacky (political) year."
At the national level, pundits already have dubbed 2016 as the "Year of the Outsider."
Vermont Senator Bernie Sanders and Republican businessman Donald Trump seemingly came out of nowhere to mount unlikely presidential campaigns that captured the hearts and minds of large portions of the electorate.
Change is in the political air and de Angelis hopes it will help propel him to an upset victory over incumbent Trujillo.
Closing the state's so-called "Medicaid Gap" is at the heart of the de Angelis campaign.
So far, Idaho's Republican leadership has refused to accept federal funding to expand Medicaid under the Affordable Care Act, also known as Obamacare.
According to the website, www.healthinsurance.org, the state's refusal to expand the program has left tens of thousands of Idahoans – perhaps as many as 78,000 – in a health-care coverage gap.
"The tragedy of the Medicaid gap for 78,000 Idaho citizens goes completely against my principle of 'never leave anyone behind,'" de Angelis said. "Rigid conservative politics, without concern for the health of so many people, is beyond comprehension."
The Importance of Education in Idaho
But it's not only the Medicaid gap that worries de Angelis. He contends Republican leaders in Idaho also are leaving behind many of the state's children behind by continuing to underfund Idaho schools.
"We don't have an educated workforce (to entice prospective employers)," he said. "We have one of the lowest college graduation rates in the country. Too many of our students are stuck in minimum-wage jobs. There's got to be a better way."
After retiring from the Navy, de Angelis attended Idaho State University, eventually graduating Summa Cum Laude in 1999 with a Bachelor of Science degree in Biology/Education.
For 10 years, de Angelis taught biology and zoology in Idaho falls School District 91, mainly at Idaho Falls High School. He retired from teaching in 2010.
"Ten years of teaching science in public high school re-emphasized the principle of 'never leave Anyone Behind,' he said. "I emphasized problem solving skills and critical thinking. My students were taught to stand on their own feet, and prepare themselves for real life."
Education, de Angelis said, is the most important tool we can give Idaho children to help them achieve success in life.
"Preschool through college or technical school must be funded and staffed with the best personnel possible," he said. "We cannot compete with surrounding states with the low starting (teacher) salary in place."
In addition, de Angelis advocates containing and lowering college costs.
"An Idaho student loan program with low-interest rates could be established for our colleges. The burden of student debt today for our children is unbelievable," he said.
Fighting for Equality
State GOP leaders also are leaving women behind, as well as members of the Lesbian, Gay, Bisexual and Transgender communities.
"Women," de Angelis said, "must be treated as equals of men and be paid at equal pay levels. This glass ceiling must be broken for good."
In addition, de Angelis said, "respect for all our citizens whether straight or LGBT should be an equal right. Separation of church and state is fundamental to our United States constitution. Freedom of religion does not give one the right to deny basic rights to all."
Finally, de Angelis said he is excited about the increased level of political involvement in Democratic politics generated in Idaho and around the country this year thanks to the improbable presidential campaign of Bernie Sanders – especially among young people.
De Angelis hopes their enthusiasm and commitment to politics continues, even if Sanders does not win the nomination.
"What's going to happen to these young voters? I'm hoping they stay politically involved," de Angelis said. "They could be a huge factor in determining the winners of elections like mine. It will be interesting to see what happens – whether they will help us win – or if we lose, whether we will have narrowed the gap between Republicans and Democrats."
The stakes, for Idaho and the nation, never have been higher, de Angelis said.
"We need a political revolution," he said. "But can we put it into practice? Will they come out and vote?"
Candidate Contact Information
Here's how to contact Jim de Angelis about his campaign for Seat A, Disctric 33:
Phone: (208)227-3232
Email: jim.deangelis9@gmail.com
Facebook: jim.deangelis9
---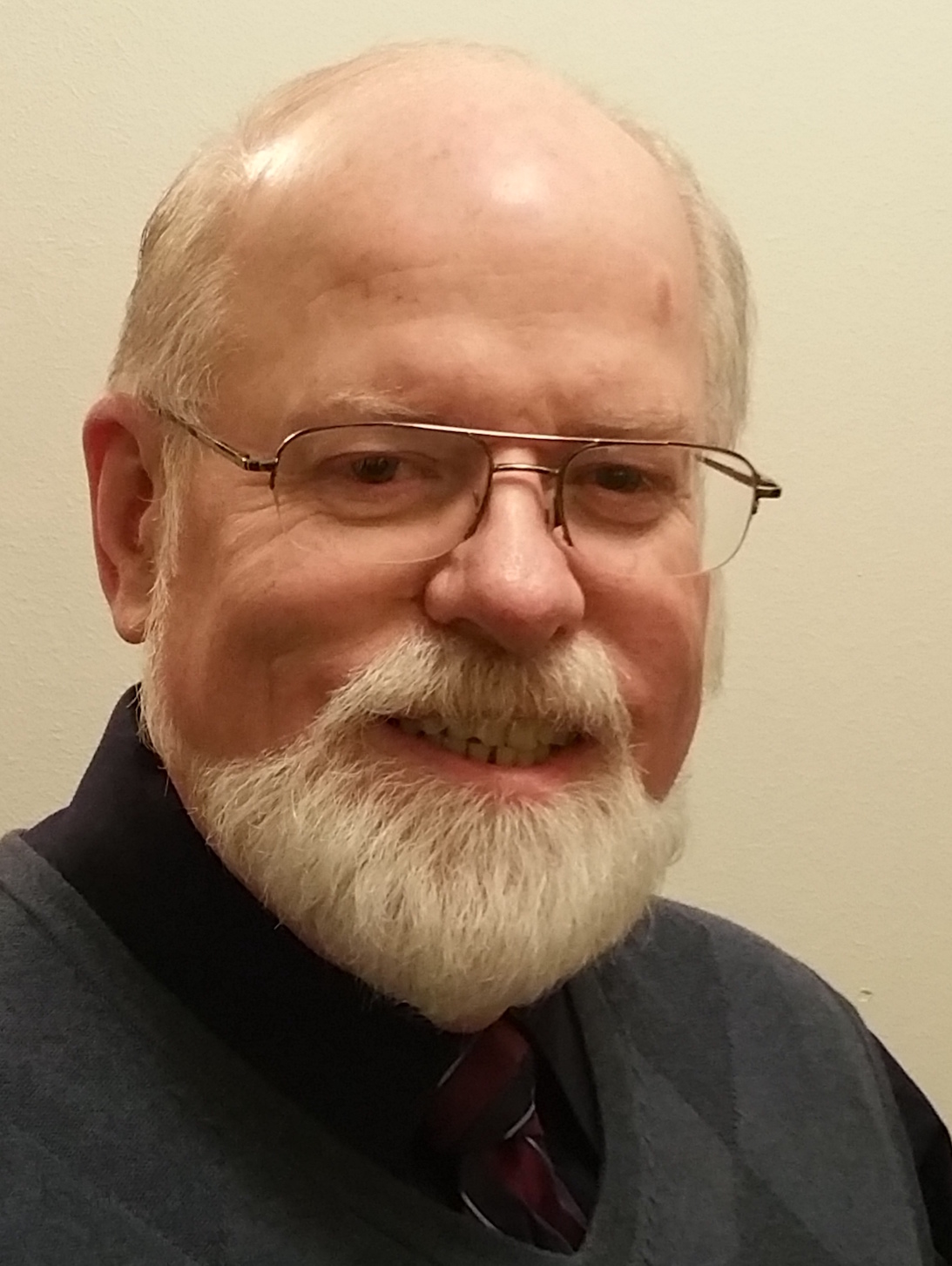 Michael Mooney is a longtime journalist with 40 years of experience as a newspaper editor, reporter, and columnist. Mooney recently retired from the Idaho Falls-based Post Register, where he had served as the newspaper's Assistant City Editor/Night Editor since September 2010. He previously worked for The Modesto Bee and Eureka Times-Standard, both California-based newspapers, as well as The Quad-City Times, based in Davenport, Iowa, and the Fort Dodge Messenger, another Iowa-based newspaper.
He attended Western Illinois University, and holds a Master's degree in Mass Communications from Sangamon State University. The Springfield, Ill., campus today is part of the University of Illinois system.
Mooney was born in Chicago, Ill., and grew up on the city's storied South Side. He cut his political teeth as a high school student volunteer for the insurgent 1968 presidential campaign of Sen. Eugene McCarthy.
At last month's Bonneville County Democratic Caucus, he won election as a delegate pledged to Democrat presidential candidate Sen. Bernie Sanders.
Mooney, his wife, Margaret Squires, and their three very pampered cats make their home in Idaho Falls.