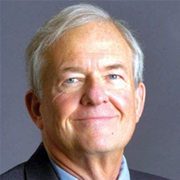 October 6, 2014 – NATHAN BROWN nbrown@magicvalley.com –
Democratic congressional candidate Richard Stallings said Thursday that Congress should hold an up-or-down vote on military intervention against the Islamic State of Iraq and Syria.
"I am very disturbed by our Congress, and congressional refusal to debate the ISIS issue," said Stallings, who is running against Republican incumbent Mike Simpson. "I don't think the President has any authority to do what he's doing."
Congress did vote about three weeks ago to arm and train the Syrian rebels who are fighting ISIS. It ended up passing, with the vote showing a more bipartisan split than is usual for this Congress — both Simpson and Idaho Rep. Raul Labrador bucked the GOP leadership to vote against it.