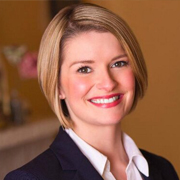 Idaho Statesman – By Holli Woodings –
I am running for Idaho's secretary of state for three reasons: to protect our freedom to vote, to ensure that we are investing in our kids and our schools, and to protect our public lands. My primary goal for the first 100 days in office can be summed up in one word: tradition.
Idaho has been blessed with two excellent secretaries of state for almost 50 years. Pete Cenarrusa and his longtime chief deputy, Ben Ysursa, who took over the office in 2003 after Cenarrusa retired, have built a legacy of fair and evenhanded leadership, always advocating for the rights of Idaho's voters and demanding fair and transparent elections. It is my goal to transition into my new position by continuing that tradition.
The secretary of state's office has many responsibilities that must be carried out by a modest-sized staff. This requires institutional knowledge gained through the current staff's excellent work serving the citizens of Idaho. They are dedicated people who work hard to give exceptional service to their fellow Idahoans, and I look forward to working with them.
The agenda for my first 100 days will include getting to know the staff, working together to develop a short- and long-term plan to address some needed technology updates, passing a "housekeeping" bill through the Legislature to clean up the code and some unintended consequences of past legislation, and advocating for a conservative budget appropriation that will allow us to continue our service to the voters, county elections officials, business owners, bankers, notaries public, candidates, lobbyists and many other Idahoans who depend on the office for timely service.
I also will establish myself as a Land Board member who works for state endowment beneficiaries while advocating collaborative efforts to resolve management issues on our federal lands.