We're excited to announce that this year's Truman Banquet fundraiser will be at the Westbank! We will have a prime rib and salmon buffet dinner, along with a no-host bar with drinks available.
We're pleased that our featured speaker is Dr. David Adler, a well-known Constitutional scholar, and speaker.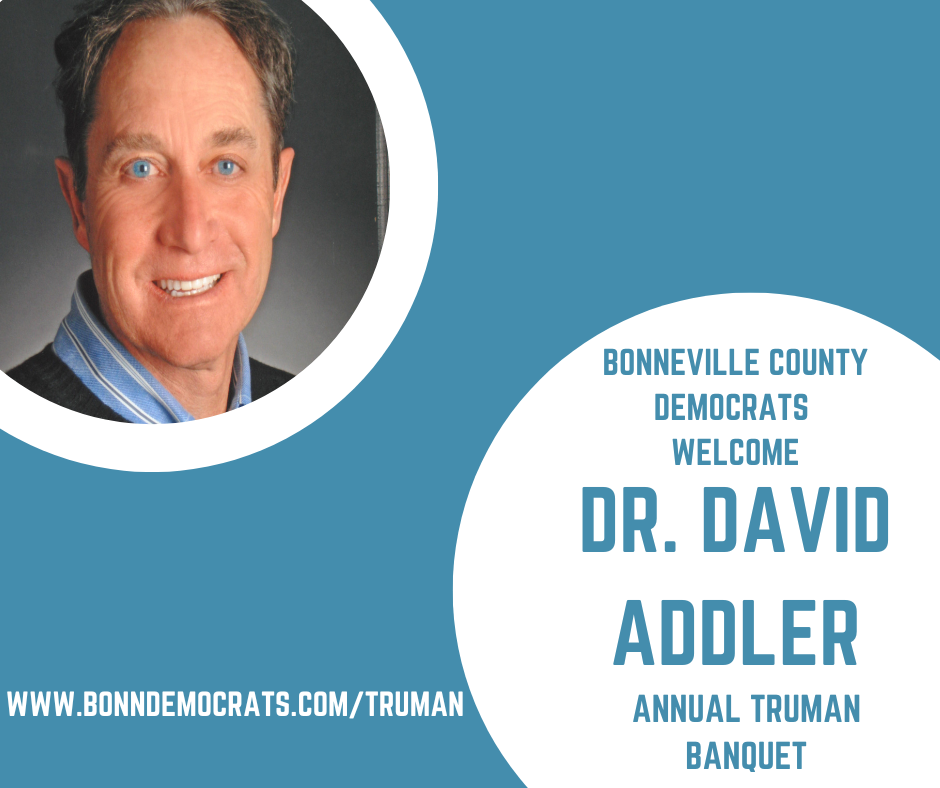 We will also hear from the Chair of the Idaho Democratic Party, Lauren Necochea, and the Executive Director of the IDP, Jared DeLoof.
Enjoy good food and great company. We'll also have a raffle and a dessert dash.
We hope you'll join us!