We're excited to announce that this year's Truman Banquet fundraiser will be at the Westbank and be catered by Diabla's!
We're pleased to announce that our featured speaker is David Pepper, former Chair of the Ohio Democratic Party and author of the book Laboratories of Democracy.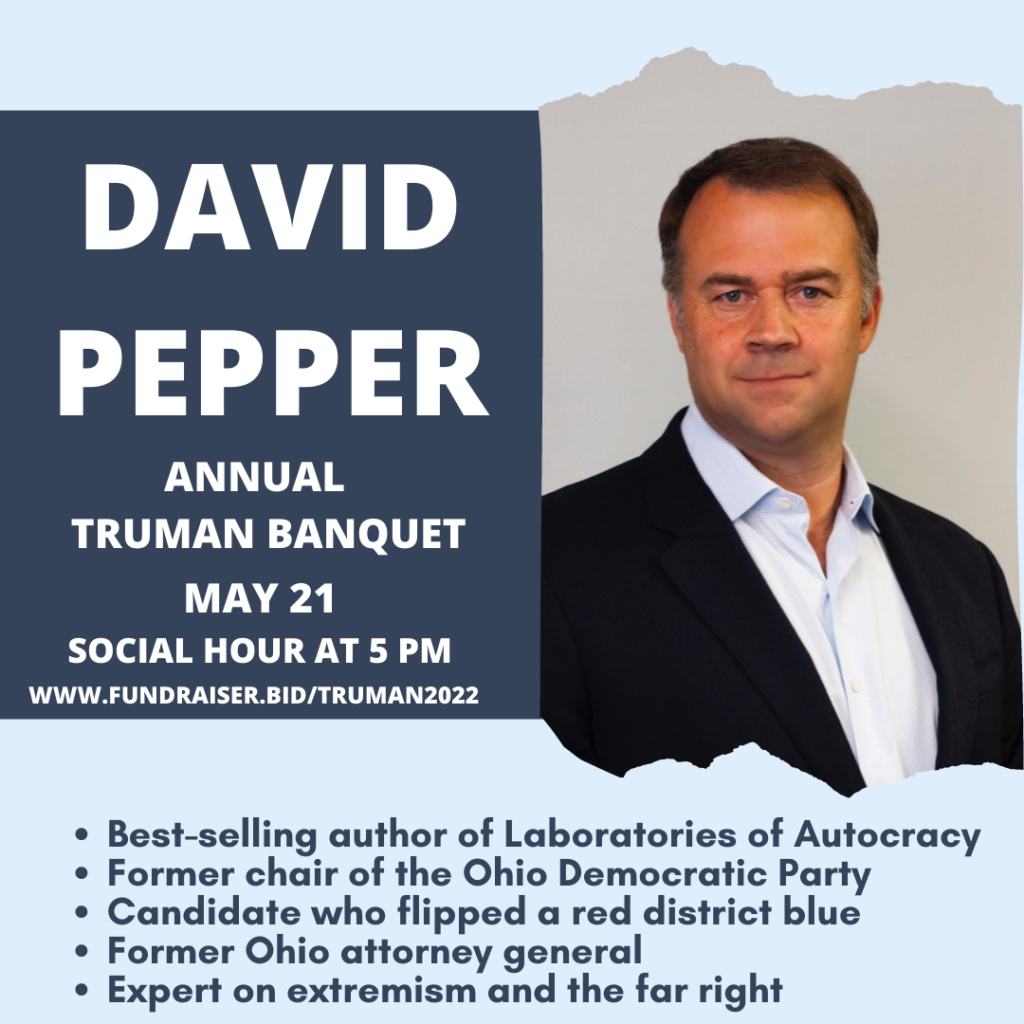 We will also hear from statewide candidates and our Congressional candidates, as well as the new Chair of the Idaho Democratic Party, Lauren Necochea.
Enjoy good food and great company. We'll also have a raffle and a chance to bid on great trips.
We hope you'll join us!