Today is Labor Day. It's a day to reflect on the hard-won battles of the past. Humane working conditions. A guaranteed minimum wage. Workers' rights.
We've made a lot of progress since the early 20th Century. But just because we've made good progress doesn't mean things are ideal. We like to think that hard work equals a good living. Unfortunately, these days hard work doesn't even guarantee you can provide the basics for your family.
Some of the coming battles in the fight to improve conditions for America's families include family and parental leave policies and a move toward a livable wage.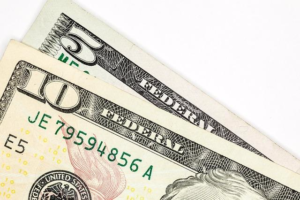 Idaho's Low Cost of Living Doesn't Mean It's Affordable for Workers
We like to think that Idaho's low cost of living makes it more affordable than other places to live. And for some of us, that's the case. I moved back to Idaho Falls to be near my family after my divorce. My income goes much further in Idaho Falls than it did in Philadelphia.
However, not everyone has my advantage: Not one penny of my income comes from Idaho-based sources. In addition to my work for a remote fintech startup, I freelance. My rates are on par with the national market. But if I had to rely on the pay common for Idaho Falls? There's no way.
According to 2015 data from the Census Bureau, the average annual per capita income in Bonneville County is $23,926. The national average per capita income is $28,830.
The average per capita income in Bonneville County is about 17% less than the national average. According to City Data, however, the cost of living in Bonneville County (as of March 2016) is only about 11.7% less than the national average. So, our lower cost of living still isn't low enough to make up for the fact that our wages are even lower.
Idaho is a great place to live. However, for many, it's difficult to thrive.
Minimum Wage Jobs Don't Pay a Livable Wage
Pointing to a report from the Bureau of Labor Statistics, state senator Cherie Buckner-Webb recently wrote that Idaho is in the top five (percentage-wise) for workers earning the federal minimum wage or less. This is not a badge of pride. Too many of our jobs here in Idaho pay minimum wage, which is currently $7.25 per hour.
MIT offers a look at what constitutes a livable wage in Bonneville County

As you can see, even if you are working and paying for yourself only, Idaho's minimum wage doesn't do the job. If you have a family, it can be difficult for a single earner to provide enough to live on in any sort of comfort. Many families require two breadwinners, and it's unfortunate that some workers have to hold down more than one job to make ends meet.
The sad truth is that it's possible to be working — and working hard — and still be homeless in Idaho Falls.
If we want to see a better quality of life in Bonneville County, and in Idaho overall, we need to work toward a livable wage in this state. This might include letting cities set their own levels. On top of that, it can also help to improve the education level in the state. Buckner-Webb points out the following:
Reams of articles have been written about the thousands of high-paying jobs in Idaho that go unfilled every year because we lack an educated work force – whether it's with four-year college graduates, community college graduates, certificate holders or apprentices.  Companies are not interested in bringing good-paying jobs to a state that ranks nearly last in education investment in the nation.
Our new community college will hopefully help efforts to move forward. A bigger investment in our community and our people can go a long way toward building a better Bonneville County — one where hard work actually helps our citizens get ahead.
Bucker-Webb also cites a survey of Chambers of Commerce from around the country indicating that business owners and CEOs support a higher minimum wage. Taking it a step further, and focusing on a livable wage, could mean more money circulating in our communities. It could also mean a better quality of life for many of our struggling citizens.
Here in Idaho, we say we value hard work. Now it's time to put our money where our mouth is.
---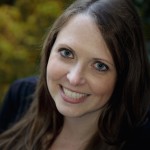 Miranda Marquit is a freelance financial journalist and money expert. She has a keen interest in politics and social justice and is excited to share news of interest to citizens in Bonneville County. Miranda enjoys reading, the outdoors and spending time with her son. She writes at Planting Money Seeds and Progressive Mormon Mom.