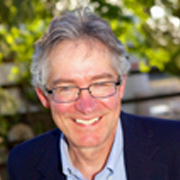 October 15, 2014 – Idaho Statesman – Guest Opinion: Candidate Rebuttal –
Idaho has a clear choice in the U.S. Senate race. As the senator for Idaho, I would represent the interests and values that are important to the people of Idaho. My opponent would spend another six years enjoying the Washington social life and accomplishing little.
It is an honor to have the opportunity to run for the U.S. Senate. I grew up in Boise, attended Boise High, and graduated from the University of Idaho law school, where I have taught part time for 10 years. Although I am not a career politician, I have had public service experience. I served as a regional enforcement director for the U.S. Securities and Exchange Commission, protecting the public from financial fraud and Wall Street manipulations.
I will be a champion for Idaho and our economy. Idahoans want better-paying jobs and more economic opportunity. I would vote to eliminate tax breaks for American companies that ship jobs overseas. Even though Idaho has lost 18,000 jobs to China since 2000, my opponent blocked an effort to close that loophole. Unlike my opponent, I would not vote against funding for important Idaho employers such as the Idaho National Laboratory.