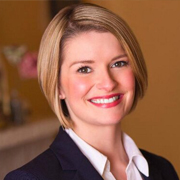 October 20, 2014 – Idaho Falls Post Register – Idaho Statesman –
Our take: The Idaho Statesman Editorial Board endorsed Rep. Holli Woodings, D-Boise, to be Idaho secretary of state.
At an Idaho Falls City Club forum later this week, Democratic secretary of state candidate Holli Woodings will debate an empty chair. That's because her Republican opponent, Lawerence Denney, refused to participate.
Fortunately for undecided Eastern Idaho voters, Woodings will field questions on Oct. 24, and Denney has a long and informative track record.
The former speaker of the Idaho House of Representatives has many misdeeds that have been well-chronicled across the state. We'll not regurgitate the list. It's enough to know that they earned Denney the nickname "Boss" and a pink slip from his own GOP Caucus, and inspired Secretary of State Ben Ysursa to support an opponent, Phil McGrane, in the Republican primary.
But while the antics of "Boss" Denney provide revealing insights into his character, they don't tell us much about what he would do as secretary of state.
Thankfully, Denney has had much to say on this front lately.
There was his written comment in an Idaho Statesman guest opinion that, in order to cut down on voter fraud, nearly nonexistent in our state, Denney would spend taxpayer dollars on equipment that scans "either signatures or fingerprints."
During a Boise City Club forum, Denney argued that the primary is not an election but only a party nominating process.
Denney's far right allies have long salivated at the thought of replacing the primary with a Utah-style caucus system, one that removes power from hundreds of thousands of Idahoans and concentrates it in a few hundred party workers.
You might remember them. They gathered in Moscow for a convention this summer and left without agreeing upon a platform or electing a chairman.