January 14, 2016 – Miranda Marquit –
Homelessness in Idaho Falls is a mostly invisible problem. We don't like to think about it, but it's a reality in our community.
You might be surprised to learn that there is someone in our schools devoted to working with homeless children. Earlier this month, a panel of experts in our community talked about homelessness in Idaho Falls.
Anne Johnson from The Haven; Blair Bradley, Recovery Coach and Peer Specialist, CLUB, Inc.; David McKinney, Director, Idaho Falls Rescue Mission, which includes the City of Refuge, the ARK, and the Ruth House; and Bev Kemp with the Emergency Housing Exchange all spoke about the homeless in our community. Here are five things you might not know about homelessness in Idaho Falls: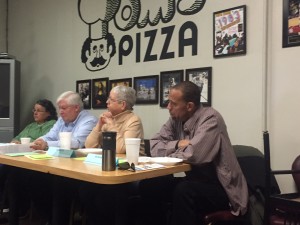 1. There are More Homeless than You Know
All of the panelists agree that there are more homeless in Idaho Falls that you might believe initially. While the Rescue Mission counts 500 beds full for 2015, that doesn't account for the homeless in Idaho Falls. Many families couch surf, staying with friends and family as long as they can before moving on to the next open home.
Here are some national statistics from the National Alliance to End Homelessness:
In January 2015, 564,708 people were homeless on a given night in the United States.
Of that number, 206,286 were people in families, and
358,422 were individuals.
About 15 percent of the homeless population – 83,170 – are considered "chronically homeless" individuals.
About 2 percent – 13,105 – are considered "chronically homeless" people in families.
About 8 percent of homeless people- 47,725 – are veterans.
We wouldn't need a homeless specialist in our schools if homelessness in Idaho Falls was as small a problem as we'd like to believe.
2. About 75% of the Homeless in Idaho Falls are Working
Panelists estimate that about 75% of the homeless in Idaho Falls are actually working in some capacity. They may not have full-time jobs, but they are trying to earn money and get ahead. Many homeless have a mental health issues and other problems that make it hard for them to get back on their feet, but that doesn't mean they don't deserve help. Another layer added to the issue in Idaho Falls is the reality that there are few middle income jobs in Idaho Falls. There are plenty of minimum wage jobs, and jobs that pay slightly more, but not all of those are full-time, and they don't guarantee a wage that is livable.
3. For-Profit Student Loan Debt is a Big Problem
According to Anne Johnson from The Haven, one of the biggest issues faced by many of her clients is for-profit student loan debt. Many of those who find themselves homeless in Idaho Falls are saddled with debt — debt they acquired in an effort to improve their skills. The unfortunate reality is that for-profit colleges prey on those who can least afford it, and many of these students are just trying to do what society tells them to do — learn a marketable skill and get a job. The need for skills and education is big, and many don't know how to go about finding what they need.
4. Transitional Housing is More Effective than Permanent Housing
One of the big pushes in recent years has been to encourage permanent housing for the homeless. In theory, the idea o stability is a good one that can help many people. However, when it comes to homelessness in Idaho Falls, transitional housing is more helpful. With permanent housing, the panelists explained, clients are just thrown into the situation, without training, skills, or accountability. Transitional housing is designed to help the homeless gain skills, overcome problems like substance abuse, and work on their mental health. "Transitional housing provides step-by-step help that is more effective in the long run," said Blair Bradley from CLUB.
Unfortunately, funding is shifting toward permanent housing, and that is having a huge impact on the homeless population in Idaho Falls, and the services that can be provided to help them get back on their feet.
5. Media Outlets aren't Interested in Homelessness in Idaho Falls
We like to think about winter as "busy" season for those who provide services to the homeless population. Unfortunately, said everyone on the panel, homelessness is a 24/7 problem — 365 days a year.
When it was suggested that a story on homelessness in our schools be covered by the local media back in August/September, the community was turned down. These are stories that no one wants to cover — or think about — except during the holidays. However, the homeless in Idaho Falls need our attention year-round.
Every January, a count of the homeless is performed across the country. This year, the Homeless Stand Down takes place on January 30th, 2016, from 8 am to 5 pm. If you want to donate items for distribution, you can contribute on January 29th, 2016, from 1 pm to 5 pm at the Veteran's Memorial Building in downtown Idaho Falls, at the end of C Street.
If you want to stay up-to-date on happenings with the Bonneville County Democrats, including the quarterly Pizza and Politics events, debate-watching parties, and committee planning meetings, visit our Facebook page and give us a like.
---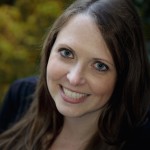 Miranda Marquit is a freelance financial journalist and money expert. She has a keen interest in politics and social justice and is excited to share news of interest to citizens in Bonneville County. Miranda enjoys reading, the outdoors and spending time with her son. She writes at Planting Money Seeds and Progressive Mormon Mom.