January 4, 2016 – Miranda Marquit –
For many of us, the holiday season and the start of a new year present opportunities for reflection and a desire to move forward. It's no different for the Bonneville County Democrats.
We enjoyed a great holiday party, hosted by Marian Keith, in December, and the planning committee for the upcoming Democratic County Caucus has already been meeting to work on plans to accommodate the excitement of a presidential election year.
As we begin a new year, it's a good time to re-commit to progressive efforts in Bonneville County. The very fact that city council representatives elected in Idaho Falls share many of our progressive ideals is an indication that our local citizens are ready for a change – and we can promote that change.
Issues that Matter to Idahoans
One of the biggest concerns that we have as Democrats is that our Idaho legislature is out of touch with the needs and interests of ordinary Idahoans. After listening to Senator Brent Hill speak at the City Club, it struck me that our representatives aren't doing an adequate job. Many attendees wanted to know about closing the Medicaid gap, but Senator Hill, even though he did talk about the policy, mainly insisted that a solution is far off because the House of Representatives in Idaho isn't interested in acting.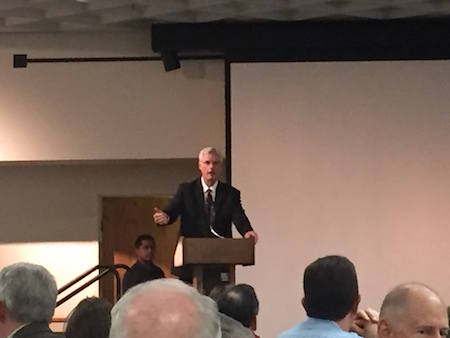 Indeed, many of his remarks on subjects of interest to Idahoans included observations on the practicality of getting certain measures through the House. "The House just isn't going to do that," was a common refrain.
If we want to see better action on healthcare, education, and infrastructure (including updated telecommunications policies), we need to demand it – and this is a good year for us to let our fellow Idahoans know that the Democrats have more in common with their true ideals than those currently leading us.
Prepare for the Bonneville County Caucus
Mark your calendar for March 22, 2016. We'll be holding the Democratic Caucus for Bonneville County at Skyline High School on March 22, 2016 at 7 pm Mountain. This is a good time for you to show your support for the candidate of your choice. We'll also be choosing representatives to travel to Boise for the State Democratic Convention, and this is a good time to decide if you want to throw your name in the ring to be elected to represent Idaho at the Democratic National Convention in Philadelphia at the end of July.
A good way to prepare for the Bonneville Country Caucus to familiarize yourself with the candidates and the issues. It's especially important to be familiar with the issues right now. Unfortunately, the press is focused on scandal, as well as on sensational remarks by certain conservative candidates. As a result, discussions about the real issues are being pushed to the side.
Many of us in Idaho have every day, real concerns that aren't being addressed by the higher-profile candidates. We need to be the voice of reason, and be ready to talk about the tings that matter, including income inequality, jobs, health care, and education. Each of the candidates running for president as a Democrat has thoughtfully considered these issues and offers practical – if not very sexy – solutions to some of our most pressing worries.
Learn about the issues, and what each candidate offers so that you are able to talk reasonably about what matters to Idahoans, and so that you can throw your support behind a candidate that resonates with you.
If you want to stay up-to-date on happenings with the Bonneville County Democrats, including the quarterly Pizza and Politics events, debate-watching parties, and committee planning meetings, visit our Facebook page and give us a like.
---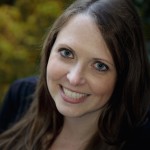 Miranda Marquit is a freelance financial journalist and money expert. She has a keen interest in politics and social justice and is excited to share news of interest to citizens in Bonneville County. Miranda enjoys reading, the outdoors and spending time with her son. She writes at Planting Money Seeds and Progressive Mormon Mom.