A few months ago, as part of my job as a financial journalist, I wrote an article about future jobs for millennials. One of the key pieces of information I found was a report from the Dallas Federal Reserve. The report indicated that routine jobs are disappearing. Whether white collar or blue collar, the jobs of the future are set to be non-routine and require a certain level of skill.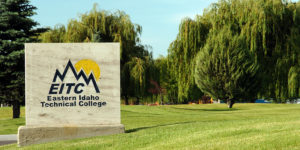 Unfortunately, Bonneville County lacks the facilities to adequately prepare our children for the jobs of the future. While there are opportunities to learn and grow at EITC, the current setup doesn't provide the capacity needed to meet the demand for workers to fill those jobs. The Idaho Department of Labor recently reported that thousands of Idaho jobs are chronically unfilled due to a shortage of skilled workers.
The growing need for skilled workers is an opportunity for Bonneville County. Not everyone wants or needs a four-year degree. In fact, according to the Bureau of Labor Statistics, there is a growing demand for STEM-related skilled workers with two-year degrees and technical certificates. These qualifications are for jobs that are hard to ship overseas. We have a real need for these jobs here in southeast Idaho. Just ask members of the business community, from EIRMC to the INL to the scores of small businesses that are the backbone of our economy.
We have the opportunity, right here in Bonneville County, to upgrade our workforce and invite more economic growth. Converting EITC to a community college would greatly expand its capacity. With the infrastructure already in place at EITC, it would be possible to expand offerings and serve more students looking to qualify for the jobs of the future.
We can accomplish this with relatively little investment. Governor Butch Otter and the state legislature recognize that southeast Idaho is falling behind and have committed $5 million to this effort. Bonneville County homeowners would contribute less than two dollars a month on average to convert EITC to a community college. Our entire community would benefit from the ability to educate our children locally, and from the economic growth.
Expanding the skilled workforce in Bonneville County would help alleviate the current skilled worker shortage in our area. On top of that, it would make our area more attractive to outside businesses. I've spoken with executives who point out that Bonneville County has its attractions, but it's just not practical to open up shop here. We can't meet their workforce requirements. It's mind-boggling, the amount of potential dollars we are leaving on the table.
Research indicates that as a community becomes more educated, it is more prosperous, crime rates fall and overall health outcomes improve. We have the opportunity to take Bonneville County to the next level, providing opportunities for our children and for the community as a whole. And to do it with a small investment. The ROI on this project is well worth it.
If you want to stay up-to-date on happenings with the Bonneville County Democrats, including Town Halls, Pizza and Politics events, community participation, and committee planning meetings, visit our Facebook page and give us a like.
---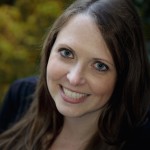 Miranda Marquit is the Chair of the Bonneville County Democrats. She is a freelance financial journalist and money expert. She has a keen interest in politics and social justice. Miranda enjoys reading, the outdoors, and spending time with her son. She writes at Planting Money Seeds and Progressive Mormon Mom.