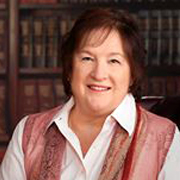 October 3, 2014 – Opinion
"We endorse Jana Jones because she readily admits that she doesn't have all the answers, but she knows that they exist in the talent pool of teachers, administrators, parents, students and professionals she will tap to assist her to lead the state's K-12 education efforts and to advise her in serving as a member of the Land Board.
More succinctly, if elected, Jones is going to begin her tenure with a broad-spectrum task force rather than end it with one – as in the case of Luna."
Jones, who grew up in Bonneville County, has experience with all levels of education – including early and special education – and working with both political parties. She served as chief deputy superintendent of public instruction to Marilyn Howard.