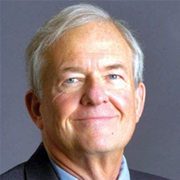 October 8, 2014 – idahodems.org –
Former U.S. Rep. Richard Stallings stands on a firm foundation of principles.
Too many politicians get their start by compromising their principles, so their foundations are shaky. When the weather gets bad, they buckle. Think of Stallings' opponent, Mike Simpson, and his support for the Government Shutdown last year that cost our nation $24 billion. He knew it was wrong. His foundation was too weak to withstand Tea Party bluster.
We need a representative to serve with dignity, honor and gratitude. That's Richard Stallings. That's what makes him the better choice to serve Idaho:
"I don't pander," Stallings said. "I don't sell my soul to win an election. I just tell it like it is."