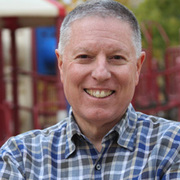 October 14, 2014 – The Spokesman-Review –
Three candidates for governor of Idaho will face off in a live debate tonight at 8 on Boise TV station KTVB, broadcast from Northwest Nazarene University in Nampa. The three: Democratic challenger A.J. Balukoff, GOP Gov. Butch Otter, and Constitution Party candidate Steve Pankey.
Libertarian candidate John Bujak, who debated Otter and Balukoff in an Oct. 3 debate in Coeur d'Alene, along with independent candidate "Pro-Life," and who is also scheduled to debate Otter and Balukoff on Idaho Public TV on Oct. 30, is crying foul at his exclusion from the Nampa matchup. But KTVB told Bujak he didn't meet its criteria for participation in the debate, the AP reports, including $10,000 in outside donations. Pankey also didn't meet that, but qualified under a separate criteria for candidates who had received at least 10 percent of the vote in a previous statewide race; Pankey ran in the GOP primary election for lieutenant governor in 2010 and received 13.5 percent of the vote.